---
DAZ|Studio • Romance • posted on Jan 07, 2014
Report this image Open Full Image
Members remain the original copyright holder in all their materials here at Renderosity. Use of any of their material inconsistent with the terms and conditions set forth is prohibited and is considered an infringement of the copyrights of the respective holders unless specially stated otherwise.
Description
---
My workflow consist of DAZ Studio 4.6 Pro 64-bit mode for Windows 8. Using 3Delight render, About 6 days or so composing in DAZ Studio & about 33 minutes & 46 seconds rendering & about 35 minutes or so postwork in The GIMP. and Adobe Photoshop Elements 8.0 for Windows 8. The base figure here is Genesis 2 Female. Victoria 6. And she is Jillian. Created by: Countess & Silver. and Genesis 2 Male. And he is Brandon. Also created by: Countess & Silver. for Michael 6. Both are at Daz3D.com .


ENJOY!

This image will require this song.


Right click to open in a new tab,


Previously: " Nothing's Real But Love "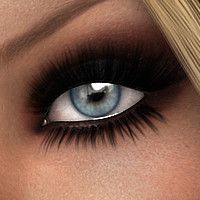 I do want to thank You all for your wonderful comments / Favorites & Your LOVE & Support, I really do appreciate every one of them a lot,

Great BIG HUGS To You All,
Production Credits
---
Image Comments (54)
---