---
George Barris' Culver City Car Show by JohnPelico ()
2D • Illustration • posted on May 03, 2013
Report this image. Open Full Image
Members remain the original copyright holder in all their materials here at Renderosity. Use of any of their material inconsistent with the terms and conditions set forth is prohibited and is considered an infringement of the copyrights of the respective holders unless specially stated otherwise.
Description
---
Hello Rendo!
Once again I had the honor of designing and illustrating George Barris' Culver City Car Show poster. This is the 10th Anniversary. I designed 4 previous posters to this event making it a total of five now. On this poster I had my son John design and illustrate George's likeness and head shot in the main title.
This show is Saturday May 11, 2013 in Culver City and as usual will be an awesome day of hot rods, 50's music and great food!!
All the elements, cars and background, were colored in Photoshop. I first drew the cars in pencil from photo references then scanned into the computer. I then created line drawings in Illustrator from the pencils and colored in Photoshop, much like how they do comics.

I hope you enjoy!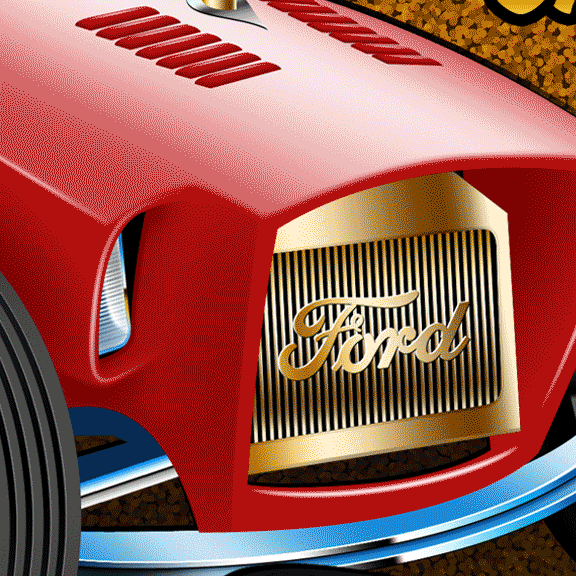 John Pelico
Creator, Author, Illustrator
KillerPumpkins
www.killerpumpkins.com
Image Comments (7)
---