---
1930 A Model Roadster (front and side view). by blinkings ()
Photography • Transportation • posted on Jan 30, 2013
Report this image. Open Full Image
Members remain the original copyright holder in all their materials here at Renderosity. Use of any of their material inconsistent with the terms and conditions set forth is prohibited and is considered an infringement of the copyrights of the respective holders unless specially stated otherwise.
Description
---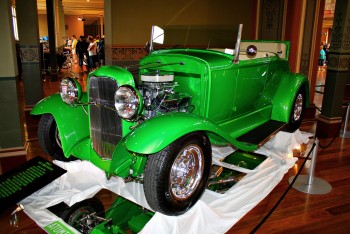 The original Ford Model A was the second huge success for the Ford Motor Company, after its predecessor, the Model T. First produced on October 20, 1927, but not sold until December 2, it replaced the venerable Model T, which had been produced for 18 years. This new Model A (a previous model had used the name in 1903-1904) was designated as a 1928 model and was available in four standard colors.

Both photos are best viewed zooooooooooomed!
Image Comments (16)
---