---
1957 Chevrolet 2 Door Belair. by blinkings ()
Photography • Transportation • posted on Jan 28, 2013
Report this image. Open Full Image
Members remain the original copyright holder in all their materials here at Renderosity. Use of any of their material inconsistent with the terms and conditions set forth is prohibited and is considered an infringement of the copyrights of the respective holders unless specially stated otherwise.
Description
---
All shots best viewed zoomed. The 1957 Chevrolet is a car which was introduced by the Chevrolet division of General Motors in September, 1956. It was available in three series models: the upscale Bel Air, the mid-range "two-ten", and the "one-fifty". A two-door station wagon, the Nomad was produced as a Bel Air model. An upscale trim option called the "Delray" was available for two-ten 2-door sedans. It is a popular and sought after classic car. These vehicles are often restored to their original condition and sometimes modified. The car's image has been frequently used in toys, graphics, music, movies and television. The '57 Chevy, as it is often known, is an auto icon.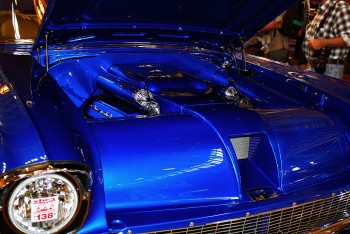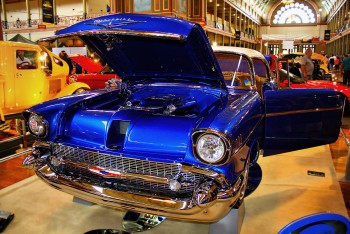 Image Comments (23)
---
Let us know what you think!