---
Winter Series 8 (Winter 1957) by KnightWolverine ()
Bryce • Rural/Countryscapes • posted on Dec 21, 2012
Report this image. Open Full Image
Members remain the original copyright holder in all their materials here at Renderosity. Use of any of their material inconsistent with the terms and conditions set forth is prohibited and is considered an infringement of the copyrights of the respective holders unless specially stated otherwise.
Description
---
Seasons Greetings Fellow Artists and Friends...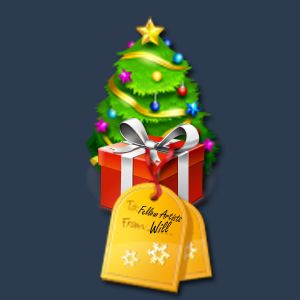 I apologize for the "Robo Pre-made Seasonal Greetings" this week as I just don't have enough time to actually comment as i usually do, do to Christmas just days away but wanted to visit to show I'm here to support your art during this most busy week and was the only way I could if just being a speedy pop in fly by greeting....

So....With that being said......

THANK YOU ALL for the response(Comment's/FAV's) on my Tribute to Thomas Kinkade...It's folks like YOU that make me want to grow and develop my artist's abilities in all that I do!

THANK YOU!

After creating the Tribute to T.K. I was able to do something that you can't do in an actual painting(well you could but you would have to paint another...lol) and so I wanted to take the scene further....so I pushed it backwards and added a few things like(more trees/bushes/more fence/car)as I always wondered why "painters" pick the POV they do and then wondered what would the rest of it had looked like if it was expanded to reveal whats beyond or around the border if the POV was different from the actual 1st choice and so this is what came of that idea.

Once again Thank You each and everyone for your comment's/favs/support and most of all...

YOUR FRIENDSHIP!

~Will~

(Created in Bryce Pro 7
(Post work/Added Lighting in Photoshop Elements 8
(House/57 Chevy is from archive3d.net
(Various trees/shrubs from tree lab
(The "Entire" Fence/Posts/Pillars/Lights were created using various Bryce presets/shapes by yours truly.

Well I GOT MY White Christmas!!

16.5 Inches

Wood Burner is Roaring!
Christmas Tunes Are Playing!

Sons are outside shoveling 3 and 4 foot snow drifts from 2 driveways....hehehehe!

Ahhhhh....life is good!....ROFL!!!!!!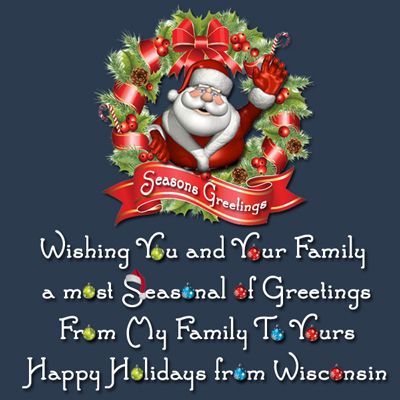 Though I hesitant to ask but it is worth a ZOOM!
Image Comments (63)
---