Hello... ;-)
bluedarkmoon [Add Friend]

Thank you for stoppin by...


Bio:
My name is Claudia, born in October 1968 comes from a little town in Germany
live here with my little (big) son Marvin 16 years old and the sunshine in my life...

I'm starting here Feb. 2004 before i got sick for a long time, it wasn't easy but I'm back again and i have a lot of power now and so many ideas in my head who wants to create.




Hobbys:
i love music it doesn't matter what kind, what i really love to listen to is In-Extremo, Nightwish and REM or Maria Mena and Enigma
I'm in love with my computer, sitting and create whats on my mind. I plays with a lot of programs like Poser 5, Vue, Bryce, Photoshop and some more
Since i'm a little child i paint with the charcoal pencil or watercolors and spent so many times with it.
My favorite artists are Luis Royo, Victoria Frances, Boris Vallejo and a lot more i get my inspirations of them.
Then i love to read good books, swimming, dancing, riding my bike and shoot with myself building bow (really love that part in my life) and the most of important thing is spending my time with my friends

10 April of this year, here i met my soulmate Mad-Mike and fallin in love with this beautiful soul, gets around him and making me happy every day......
He's my man for life and i can't wait until we can be together for always and forever....
He is a very gorgeous and fantastic vue artist, you have to see this wonderful and creative images here :-)))

www.renderosity.com/mod/gallery/browse.php

Love you Schnuggel forever and always......
muahsssssss.......


I hope you enjoy my gallerie and every comment and idea is welcome...

and sorry for my bad english, lol... ;-)))


Claudia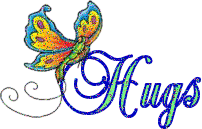 glitter-graphics.com My Visitors as of July 23 - 2008