Yeah I know. I'm utterly insane.
I have the day off, and what do I do? Put myself + kids in a train and go to Copenhagen by train. For like 3 hours. Before we turned homewards...
And all because there's this goth shop, Black No 1 ( www.blackno1.com ) in Copenhagen where, according to Big Kid, it's the only place in Denmark she can POSSIBLY buy her clothes....
And I blame Lýsa and Kabal for showing me (and the Kid) that shop in the first place. Oh well, Kid had found it online before we actually went there, but I still blame them for a steady drain to my wallet ever since ;o)
It is an AWESOME shop, and anyone slightly interested in BLACK clothes (and who are not?!) and who visits Copenhagen should DEFINATELY go there.
And wee.. I was even recognized by the store owner.. Granted it wasn't all that long ago since I'd been there, but still... =o)
And well.. We used the trainride (some 3 hours+ each way) to read HBP (little Kid), Potter Slash galore (me) and draw (all of us, though mainly Big Kid)
So I drew this Snape. It's NOT the best Snape I've ever made, I KNOW.. but.. I still wanted to show it off...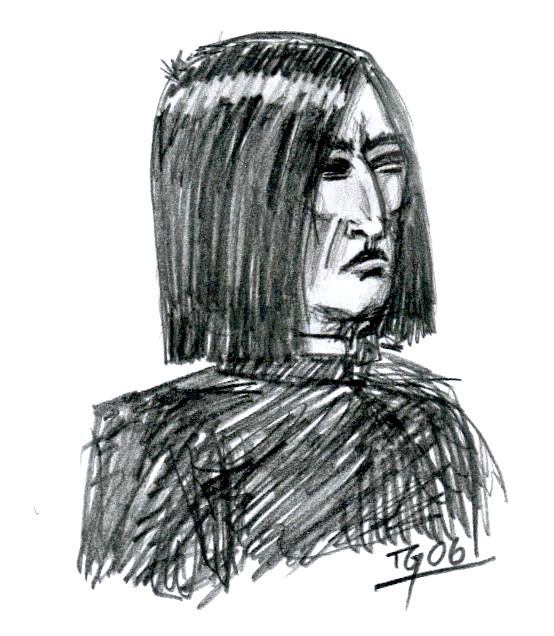 Big Kid drew some disgustingly good ones as well. Not Snape but other drawings. She has developed a very distinct style which I deeply envy her. Look at this example: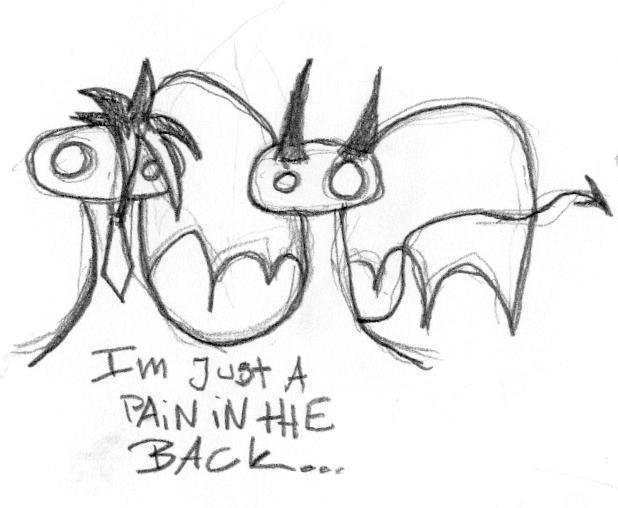 Heh and one of the GOOD things about working at the railway is that I managed to "smuggle" my kids on the train both ways by asking the conductor nicely if we could please hide in a corner - and we could. So none of us had to pay, which saved us quite a bit of money (but then we wouldnt have gone there in the first place if we'd had to pay, so...)
posted on Saturday, July 22, 2006 at 2:49 pm